From 31/07/2018 - 04/09/2018
in
Costinesti
Have you ever dreamt about spending warm summer days relaxing at the beach and practicing yoga at the same time? The Summer Yoga Camp in Costinesti, Romania, invites you to experience both – exuberant spiritual holiday by the sea, lasting entire five weeks.
Summer Spiritual Festival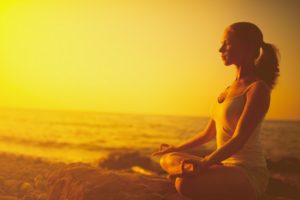 The yoga camp in Costinesti is extraordinary by its enormous extent, its vast and deep content and a strong and supportive energetic field. The program includes daily meditations including Laya Yoga meditations with the 10 Great Cosmic Powers (Maha Vidya), special meditations in yang spiral formation, exceptional initiations, special conferences for men and for women,a great number of lectures on various topics, and artistic shows. Students of the higher years of the course can also join the common practice of advanced Yoga techniques as Phowa or Maha Mudra. The offered activities start in the early morning and sometimes end late at night.
Exceptional Initiations
During the yoga camp in Costinesti, you have access to many special spiritual initiations, which are not taught in the regular yoga courses. You have the opportunity to learn some very profound and strong yogic methods (such as the lightning rod technique or the induction into states of beneficial trance), or being initiated into the mantra for entering in communion with Krishna, Indra, Kalki Avatar and others. All techniques and initiations include a deep foundation of teaching. Furthermore, the application and selection for the Charismatic Theophanic Movement is taking place in the Costinesti camp.
Miss Shakti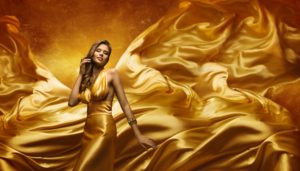 Another very special event that you can enjoy in the Costinesti Camp is the famous Miss Shakti Contest. This deeply spiritual show is celebrating femininity with exuberant joy, laughter, beauty, happiness and love. It is delightful to feel the pure Shakti energy in action. Women who participate in this contest often report a great leap towards awakening the state of Shakti. For women this is a unique opportunity to explore their femininity, creativity and spontaneity. Previous participants describe the experience as an unforgettable journey supported by a heartfelt field of sisterhood, not being at all a competition, but a celebration where everyone is enriched! The Miss Shakti Contest can even transform the audience, deepening their vision upon femininity and the feminine energy.
Hiatus Meditation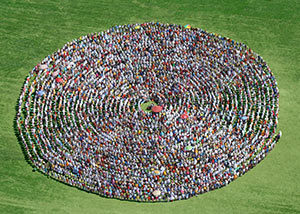 When you take part in the Summer Yoga Camp in Costinesti, you can also participate to the extraordinary meditation on the astrological Hiatus moment of the year, which is around the 27th of August. You can be attentive to this moment of new beginning and consciously open yourself to the new period. Thus, you will be better integrated into all events happening in the following year.
Exceptional Healing Event
Since 2015, in each Costinesti camp, an exceptional event takes place, an event that makes possible various miraculous healings, as well as certain exceptional spiritual transformations and bestowments of Godly Grace. This event is open for everyone and takes place in a spiral formation. There are some recommended preparations that you should do beforehand, ask your teacher for detailed information.
New Experiences, New Friends
The yoga camp in Costinesti is a great opportunity to meet yogis from all over the world. You will get to know other practitioners whose life is anchored in yoga practice and profound spiritual aspiration. One yoga student who came for the first time to the Camp in Costinesti expressed it in this way: "It was an amazing, intense spiritual experience. It helped me broaden my viewpoint upon yoga. I collected a lot of small pictures into the big perspective upon the world." In the Costinesti Camp, every single experience will enrich your life and, on many occasions, make you experience unforgettable moments.
Useful information
Travel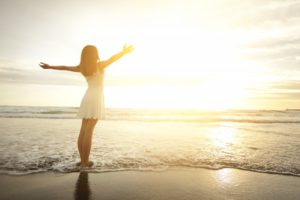 Costinesti is a small town in south-east Romania, on the shore of the Black Sea, near the Bulgarian borders. If you arrive at Bucharest Airport, you can take a bus going straight from the airport to Costinesti. There are also trains to Costinesti and you can come by car as well. Your yoga instructor will recommend you the best way to travel to Costinesti.
Camp Administration
Ask your yoga instructor what you need to attend the camp. The regular camp fee allows you to participate for the whole period of up to five weeks, but there are also one-day passes available if you only want to take part in selected events. You can sign in and will receive all the necessary information about the program at the organizer's office in the camp. The members of the organizing team will gladly answer your questions and give you advices and help.
Accommodation
You can stay in a private house or in a hotel. It is easy to find accommodation of different quality for every budget. The prices are still cheap in Romania compared to western countries.
Food and shopping
There are many shops and restaurants where you can buy your food. Most of them are open until late night. You can change money at the local bank or money exchange shops, or withdraw it at one of the cash machines.
Language
The property owners, receptionists and shopkeepers generally speak at least some basic English. A booklet with Romanian conversations or a small travel dictionary might still be useful, but also your colleagues and the Romanian yogis will help you out easily.