From 26/12/2016 - 05/01/2017
in
Costinesti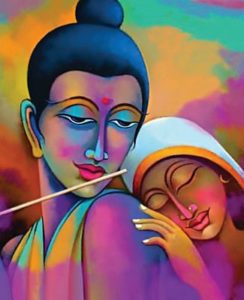 Divine Art can be considered a wise method for Self-Revelation, which helps us to connect through inspired and complete resonance with the gigantic, divine force-spheres of love, beauty, good and universal harmony.
The camp structure
Module I
26th – 30th of December 2016: Spiritual initiation in the initiatory method offered in last years' SiddhaArta camps from Oradea, Herculane, Braşov, Costineşti, Baia Mare and Bucureşti in Romania, as well as from many other principal cities of the world: Berlin, London, Copenhagen, St. Pettersburg, Buenos Aires etc.
Module II
31st of December 2016 – 5th of January 2017: Second initiation based on the first initiation.
Spiritual-Artistic application
30th of December 2016 for Module I. 5th of January 2017 for Module II.
Spiritual-Artistic Creation Module
26th of December 2016 – 5th of January 2017: For those who finished Module I (so you can benefit from the exceptional subtle support to start, work on to finalize your artistic projects, having initiatory consulting in the fields of: plastic arts, music, literature, drama, film, dance, photography).
The camp program
Spiritual initiation, an essential key that will give a new artistic orientation at a planetary level – initiation offered by our spiritual guide;
Second initiation about the sublime expression of divine poetry in arts as a universal language;
Spiritual exemplifications done with our spiritual guide's support;
Artistic and spiritual conferences;
Techniques and original group games for stimulating creativity;
Scenic production workshops;
Participation fee
40€/person/module, or 60€/person/both modules. For the Creation camp the fee is 11 euro.
Accommodation
The organizers can provide accommodation and meal at the Yogi's Holiday House. It is possible to have accommodation starting one day before the camp, on Sunday, 25th of December 2016.
Cost: 30 lei/day/place (if you opt for it).
Meal
Cost: 40 lei for 2 meals/day (if you opt for it).
Attention!
You cannot register directly in the camp.
If you have already received the initiation ID card, please bring it to the camp.
The program of the camp will start on Monday, 26th of December 2016, at 17.00, and the presence is required as we will start the initiation. For the second module the presence is needed on Saturday, 31st of December 2016, at 11.00.
The presence in the module's activities is mandatory in order to receive the initiation.
Artists who are not following the yoga class can participate in this camp with the same requirements.
This year the initiation for the second module will be continued with new essential lectures!
Contact
siddhaarta@gmail.com
Beatrice: tel. (004) 0725.211.740
Tamás: tel. (004) 0788.236.792 (Telekom)
George: tel. (004) 0722.800.851 (for the Creation Camp)
Registration