From 27/12/2018 - 06/01/2019
in
Costinesti
Divine Art, a wise method for awakening our soul and for Self-Revelation through inspired and complete resonance with the gigantic, divine force-spheres of love, beauty, good and universal harmony.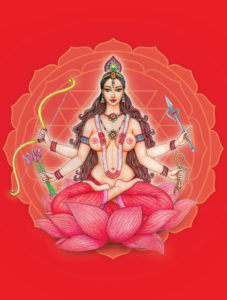 The camp structure:
– Module I: between 27th of December 2018 – 1st of January 2019 , spiritual initiation in the  first Initiatic method in arts; will include the New Year's Eve spiritual program.
– Module II: between 2nd of January – 6th of January 2019, the second initiation, only for those who already received the first initiation; you can also participate in the New Year's Eve spiritual program (tell us when you register if you will).
– Spiritual-artistic Application: for Module I on 1st of January 2019, for Module II on 6th of January 2019.
The program of the camp:
– First spiritual initiation in arts, an essential key that will give a new orientation in art at a planetary level, initiation offered by our spiritual guide;
– A second spiritual initiation  in connection with the sublime manifestation of Godly Poetry in arts as universal language;
– Spiritual exemplifications, conferences in artistic and spiritual domain;
– Techniques and original group games for stimulating creativity;
– Program for artistic creation.
Registration:
– Participation Fee: 40 euro/person, for every module; and 65 euro/person if you participate in both modules.
After 3rd of December the participation fee will be 50 euro/module or 75 euro for both modules. For registering directly in the camp the fee will be 55 euro/module or 80 euro for both modules.
– Accommodation and Meal will be at the Yogi's Holiday House.
Meal: 10 euro/day (2 meal/day) and Accommodation: 9 euro/person.
You can have accommodation one day before the camp starts, from Wednesday 26th of December 2018.
– Registration deadline: 3rd of December 2018.
– Attention! If you have already the initiation card, please bring it with you!
– Register on the website
Attention! The program of the camp will start on  Thursday, 27th of December 2018, at 15:00, when we do the expansion meditation of the subtile spiritual field of the camp.
For participants of the second module, presence is required from Wednesday, 2nd of January 2019, at 11:00.
The presence in module's activities is neccesary in order to receive the respective initiation.
Artists who are not following yoga/tantra classes can participate in this camp, with the same requirements. 
Contact: siddhaarta@gmail.com ; +40.788.236.792 (Tamás J.); +40.721.196.638 (Inga P.)