From 01/07/2019 - 07/07/2019
in
Somerset, England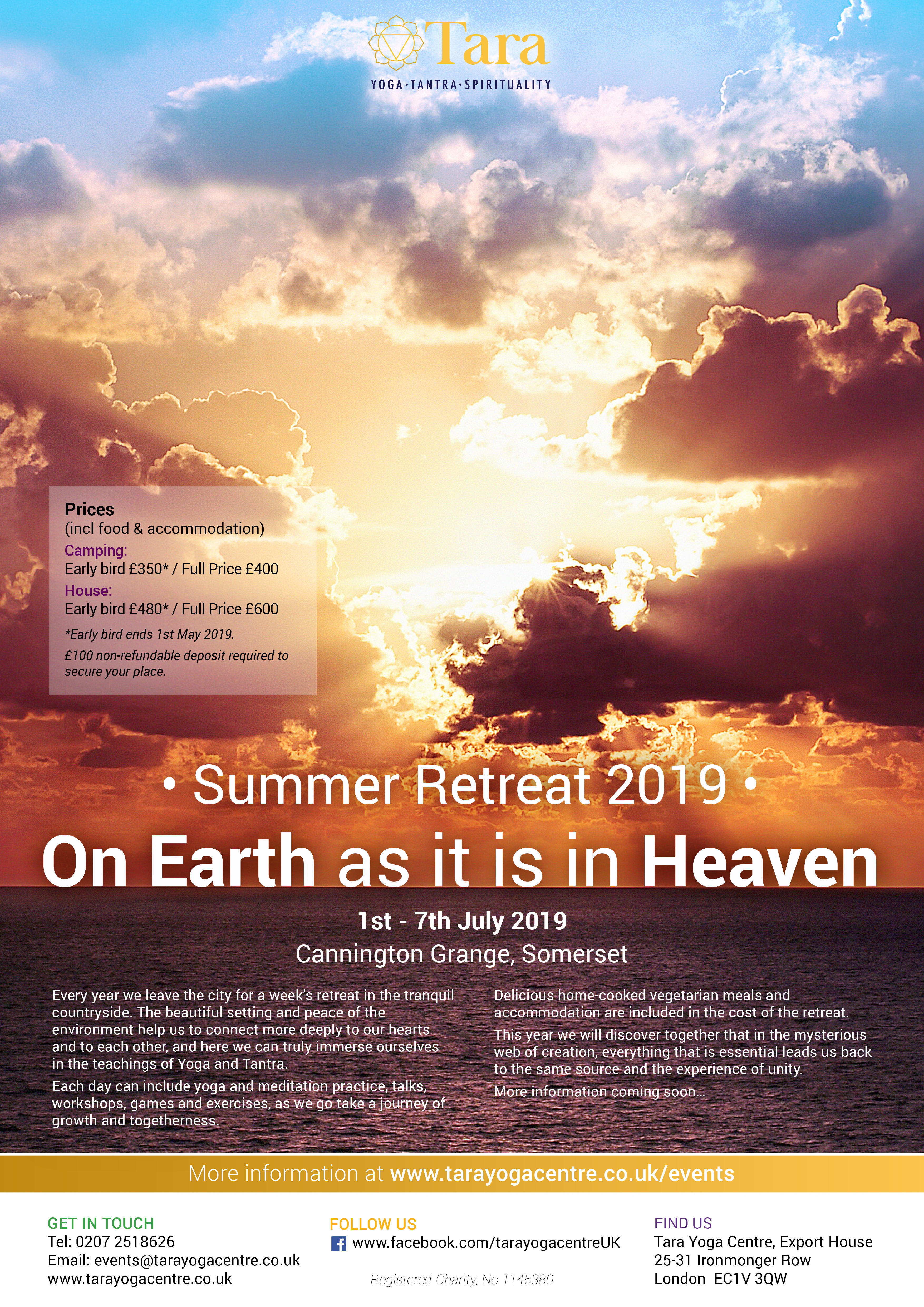 As spiritual beings we all wish to elevate the consciousness of the planet and raise the vibration of our society. How can we create a truly spiritual environment? In this summer retreat, we will discover that this process of evolution starts with each of us. Every one of us has the possibility to experience heaven on earth; and together we can co-create a sublime existence. We will see how we can experience the sacred nature of life, through working with the godly attributes – essential aspects of creation that lead us back to the same source and the experience of unity.
Every day will include yoga and meditation practice, talks, workshops, games and exercises, including simple and beautiful methods to realise the sublime nature of everything in creation. In this truly immersive experience, we will take a journey of togetherness and growth, sharing precious moments and heartful connection.
The retreat cost includes accommodation and delicious home-cooked vegetarian food (vegan and gluten-free diets are catered for), as well as the on-site swimming pool, hot tub and sauna.=
Arrival: Monday 1st July from 5pm (retreat starts 8pm with dinner served at 7pm)
Departure: Sunday 7th July from 4pm.
Accommodation options
Camping
Bring your own tent and pitch it in the secluded camp site
Shared room of 2-6 people
If you want to stay with your friends, we do our best to accommodate your preferences and we have a limited number of double rooms available for couples (please enquire).
Prices
Including food and accommodation
£100 non-refundable deposit required to secure your place, with the remaining balance due by 15th June (full price)
Camping £400
House £600
Book here: https://tarayogacentre.co.uk/events/summer-retreat/