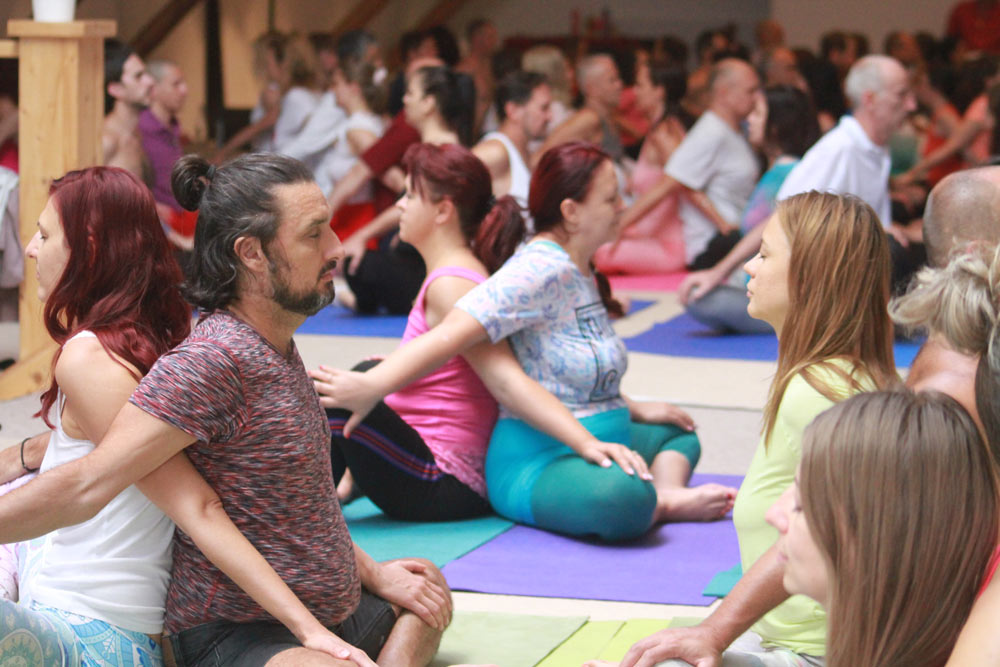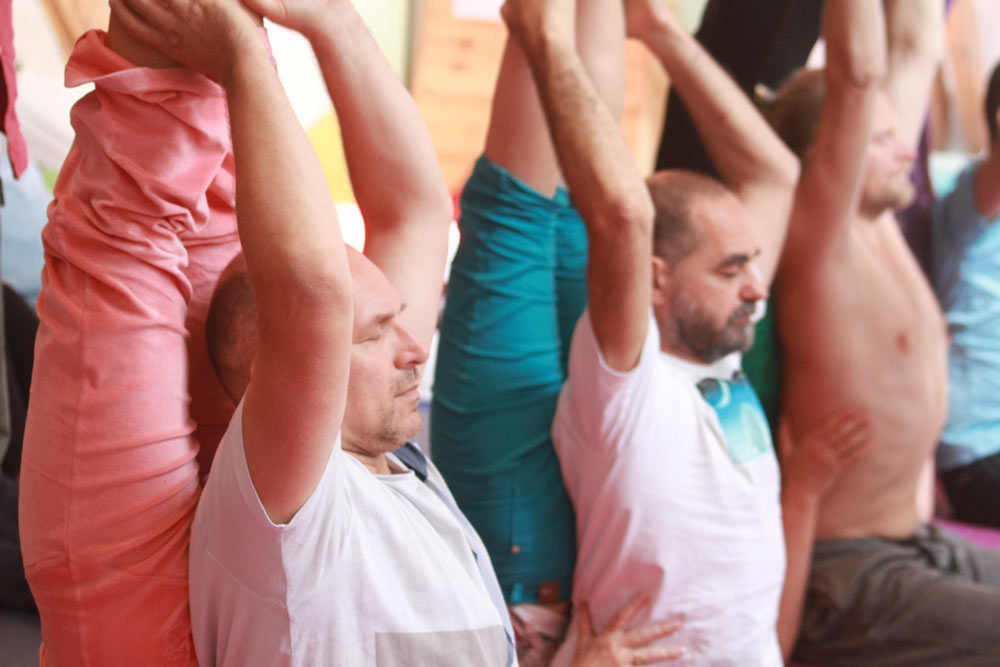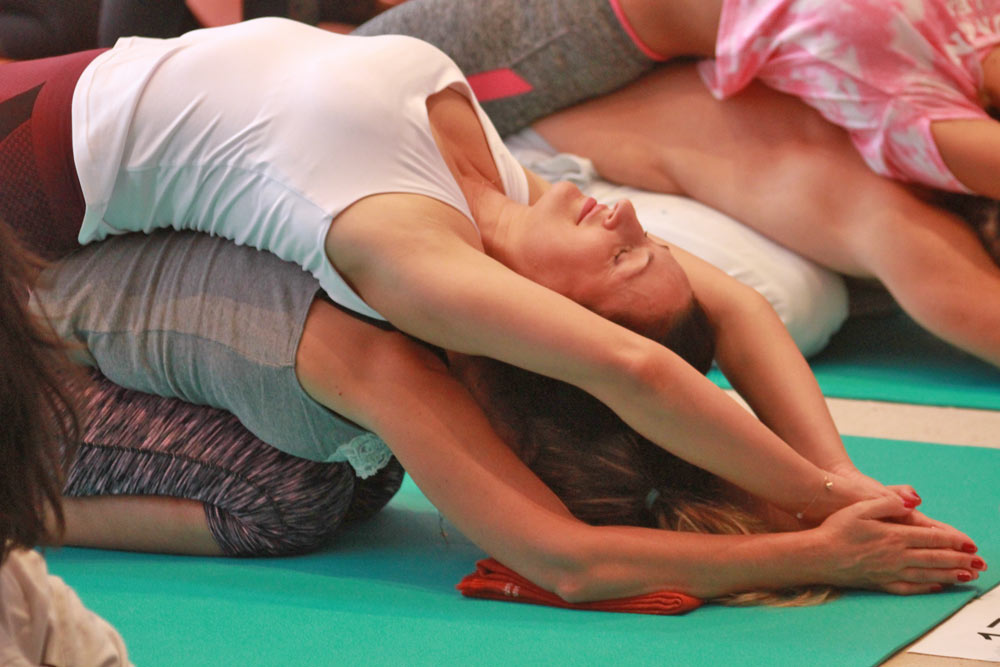 The current generation of enthusiastic Tantra Teacher aspirants from over 15 countries took their exam in the beautiful Paradise Retreat Centre, filling up the great Valhalla yoga hall. The prolonged exam weekend not only hosted the mere exam activity, but represents an additional eighth module of the training offering extra lectures, special meditations and shows. The programme was integrated into a ritualistic setting, underlining the tantric approach in the very thorough exam.
The atmosphere of effervescent optimism, profound spiritual study and vibrant community support helped the aspirants to remain calmly focussed during the exam and leave behind stress or anxieties. This final exam module represents a conclusion of the preceding seven modules of the training, rounding up to about 80 days of intense training during four years of growth and learning from the teachings and a lot from each other.
The exam itself contained three parts. The theoretical exam tested the knowledge about the subjects of the Esoteric Tantra Yoga Course, as well as all the special subjects presented during the Tantra Teacher Training Course. The practical exam had two parts. First, the aspirants were tested in their performance of asanas and couple asanas. Secondly, a team of aspirants designed and guided a tantric ritual in which all aspirants participated and were evaluated from a subtle perspective of inner attitude, aspiration, transfiguration and focus.
The third big part of the exam consists of the thesis projects, requiring a profound theoretical research and practical case studies or exemplifications of the investigations. Often, the practical part contains artistic expressions in the form of movies, books or magazines, and the aspirant kept lectures and workshops about the researched topic or even opened a dedicated group.
This big exam module concluded Saturday night in the same spirit of enthusiasm and euphoria with some birthday celebrations and a great dance party that made Valhalla's walls once more tremble – Tantric aspirants simply know how to enjoy each aspect of life!
We salute all aspirants for their outstanding efforts and wish them to graduate with great marks. We thank the team and helpers of Paradise Retreat Centre, who once again made miracles happen to host and cater everybody in the wholehearted and caring way they are known for. Finally, our gratitude and admiration goes to the coordinators of this course and their assistants for a very successful and high standard final exam of this Tantra Teacher Training Course that knows no second.